Skiing in Bjursås season 2014/2015
Experience lovely skiing in well prepared pistes and tracks in the Switzerland of Sweden – Bjursås.
With 16 descents there is something for everyone, the beginner and the pro. There are plenty of lifts with good capacity, which means that there are seldom queues and thus more skiing for your money.
A winter holiday does not necessarily have to mean skiing. We offer a great amount of other activities for the entire family, group of friends or conference party. Take a ride on the snow mobile, relax in the sauna or take some time out to enjoy the mesmerising landscapes of Dalecarlia.

Welcome to a winter holiday you will remember!

In cooperation with www.visitsweden.com/ski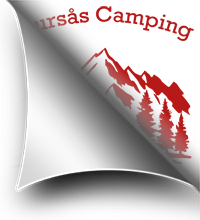 Reservation and booking
10th of June - 16th of August
Mon-Sun 9 am - 7 pm
17th of August - 30th of Nov
Mon-Sat 9 am - 4 pm
Sun closed
Phone: +46 (0)23-77 41 77, info@bjursas.com
Hotline at emergency outside office hours:
+46 70-352 40 39
Opening hours slopes
Closed for the season.